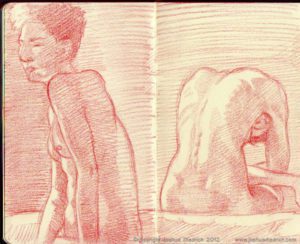 People will tell you they love your work, if you put it out into the world.  This made me feel great about myself, until I noticed that people will say they love anyone else's work too. Even really terrible, unlovable work. It's easy to find people who will tell you yoru work is great. It's much harder to find people who love your work enough to actually purchase it, or support you in making it, which I think, really, is what we're hoping they're saying when they say they love what we do- that they'll help.
If they felt love, they'd help, but chances are, they don't love your work, even if they say they do. It's more complicated than that.
Being any kind of creative is a fairly pitiless path to choose for yourself. You will probably not be taken care of emotionally, save for by a very precious few, and probably not rewarded financially for a long time. You should know this going in.